Welcoming a new baby into the world is an exciting time for any new parent, and a milestone worth commemorating with a special gift. Sometimes it can be hard to know what to get the new parents in your lives, so today we're sharing some of our favourite thoughtful gift ideas for new parents from our range of personalised new baby gifts.
Milestone Blankets
Those precious little bundles can grow so fast, so we created our unique baby milestone blankets as a way to capture those all important moments along the way. With a range of designs to choose from, these super soft and snuggly personalised blankets are the perfect photo prop for documenting baby milestones from one week all the way up to 12 years old!
Precious Memories Photo Hoop
The arrival of a new child is a moment to remember and there's sure to be plenty of sweet snapshots to share. Our new baby photo hoop is a gorgeous gift for new parents, with a choice of personalisation options that can be customised to suit the recipient, offering a bespoke touch for a truly precious present.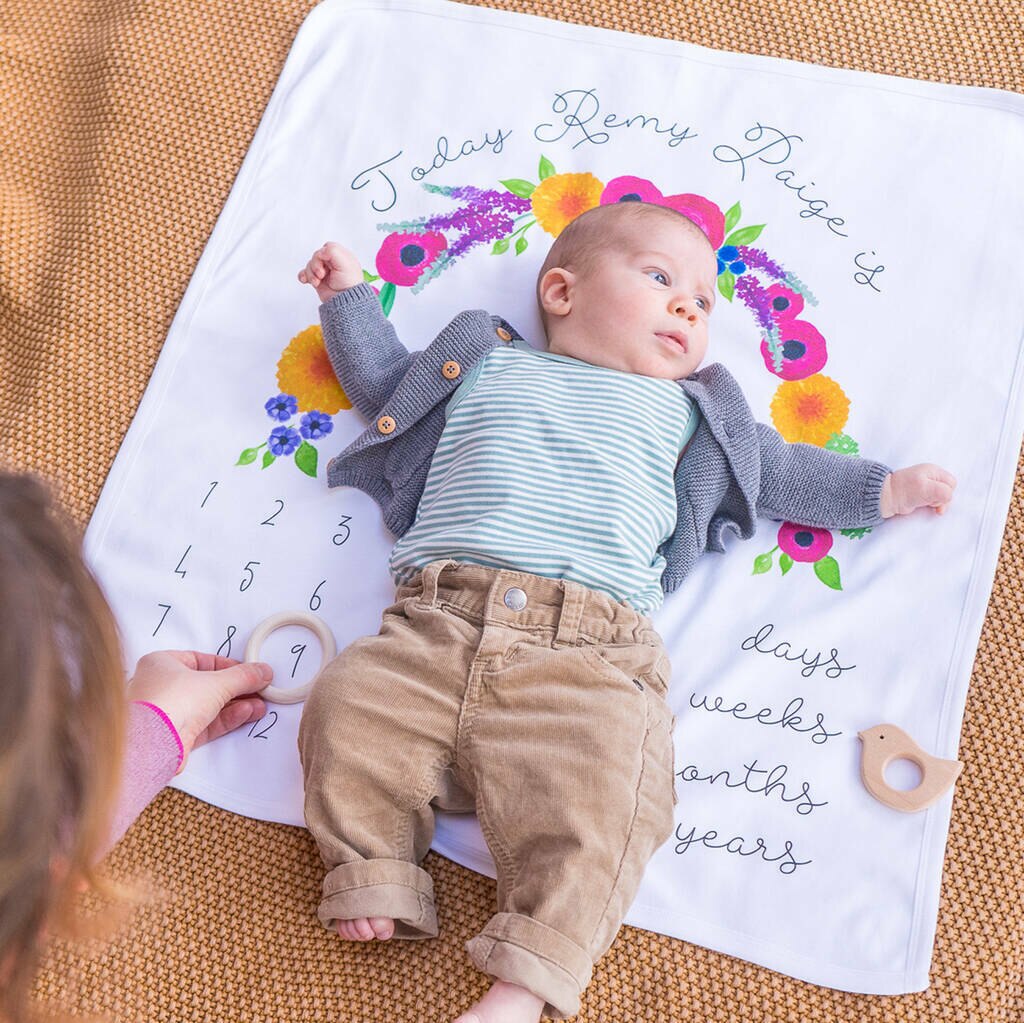 Baby Milestone Book
Documenting a baby's milestones can create a beautiful keepsake to look back on as they grow up, which is exactly why we created our baby milestone book. With ample space to store special photos and write wonderful notes of all those key moments in yours and your baby's lives together, this journal makes for a thoughtful gift for the new parents in your life.
Sleepsuits
You can never have enough sleepsuits! It's easy to underestimate just how many sleepsuits new parents can go through in a week, so baby onesies are always a welcome gift. We've designed a collection of sweet sleepsuits with designs including adorable woodland animals and thoughtfully personalised options to create a gift that's extra special. Explore our baby bath and bed collection here.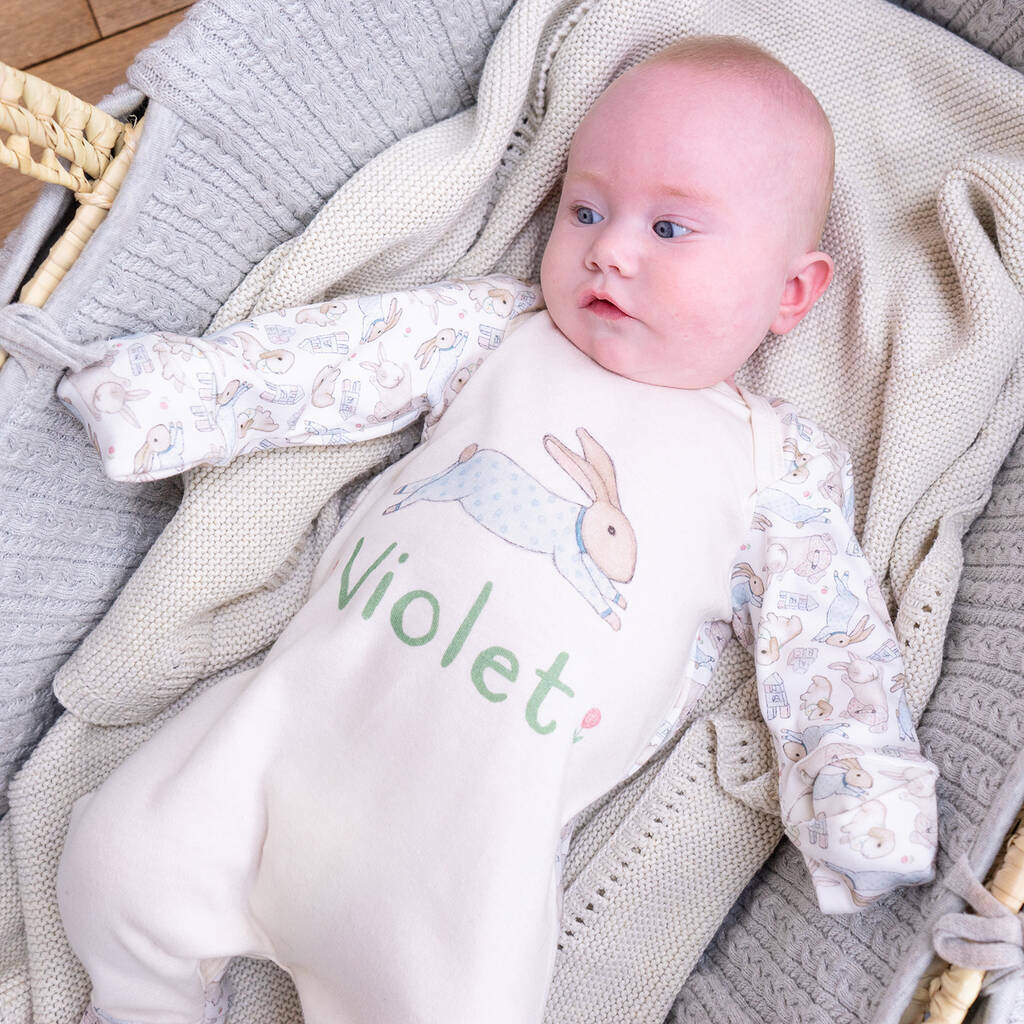 Still stuck?
If you're still not sure what to get for the new parents in your life, we have a beautiful new mum and baby gift hamper packed full of perfectly personalised gifts to celebrate the new arrival. Presented in a luxury gift box (that can be used to store keepsakes, too!), this hamper includes a personalised baby blanket with matching sleepsuit, a silk eye mask to help catch up on that all-important sleep, a beautiful mug with the essential tea bags and is finished with a thoughtful poem card.