An exciting new milestone in the Sparks and Daughters journey
This has been an exciting week in the Sparks studio! We've been working away behind the scenes on the next stage for our business, and it's finally becoming a reality. A few weeks ago, we expanded into the studio space above us, ready to start the new chapter - designing and making our own clothes!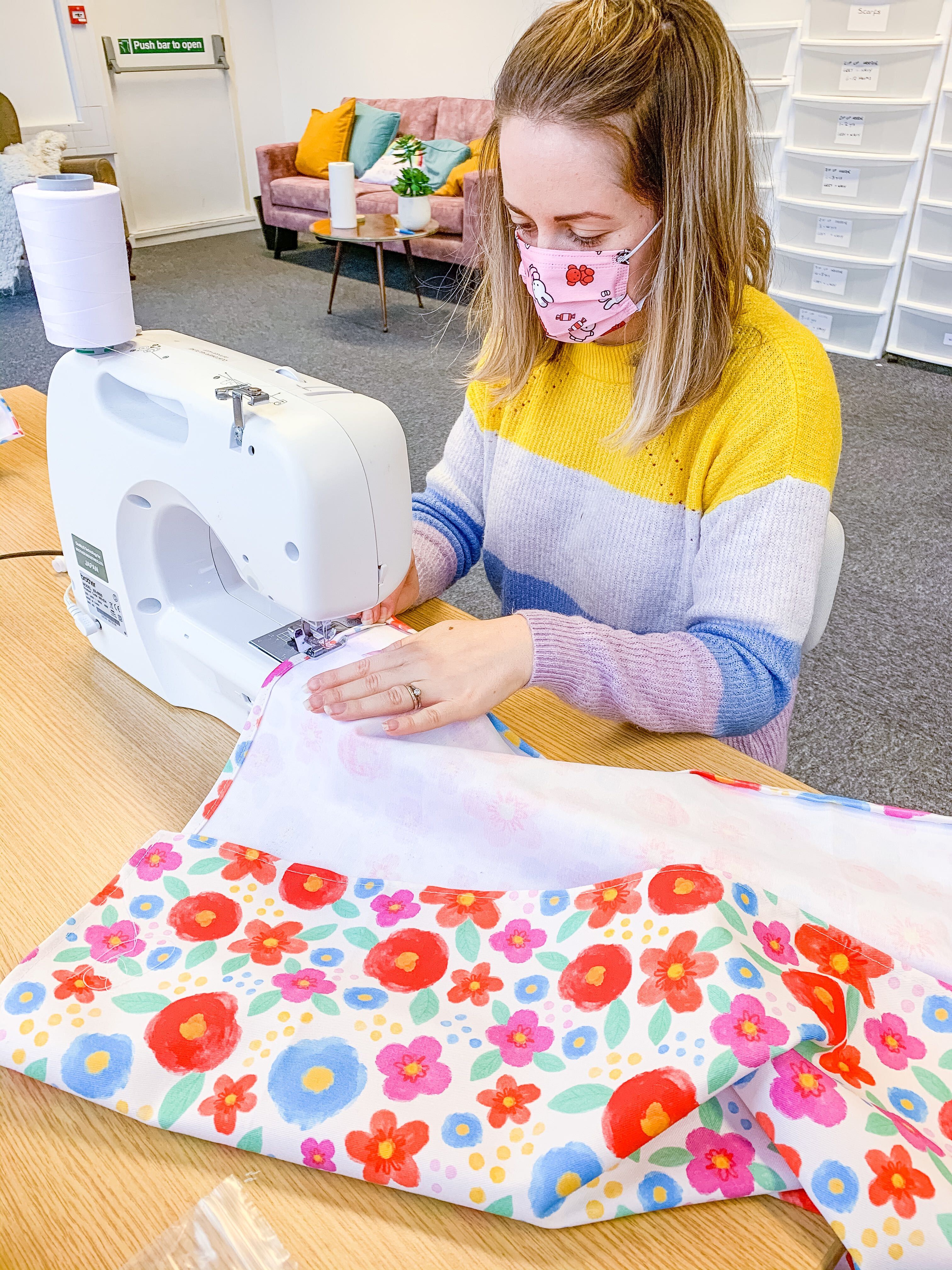 Our industrial sewing machines arrived on Monday ready to get going and I'm so excited to create a full range of clothing designed and made in the UK. It's been a dream of mine ever since we set up Sparks and Daughters, so it's absolutely amazing to see it coming to life in front of me. Reaching this milestone in our business journey is absolutely incredible and we wouldn't be here without the support of our fantastic customers.
The new British Made collection will be completely designed and manufactured in the Sparks studio, with everything from the prints and patterns on the fabric to the finishing stitches on each product taking place in house. We've expanded our team, welcoming our new seamstress Sarah to the Sparks and Daughters family, and we're welcoming some machinists to the team very soon. It's so exciting to be able to plan lots of new launches together. I have lots of ideas in the pipeline so keep your eyes peeled to see what's in store for the new collection!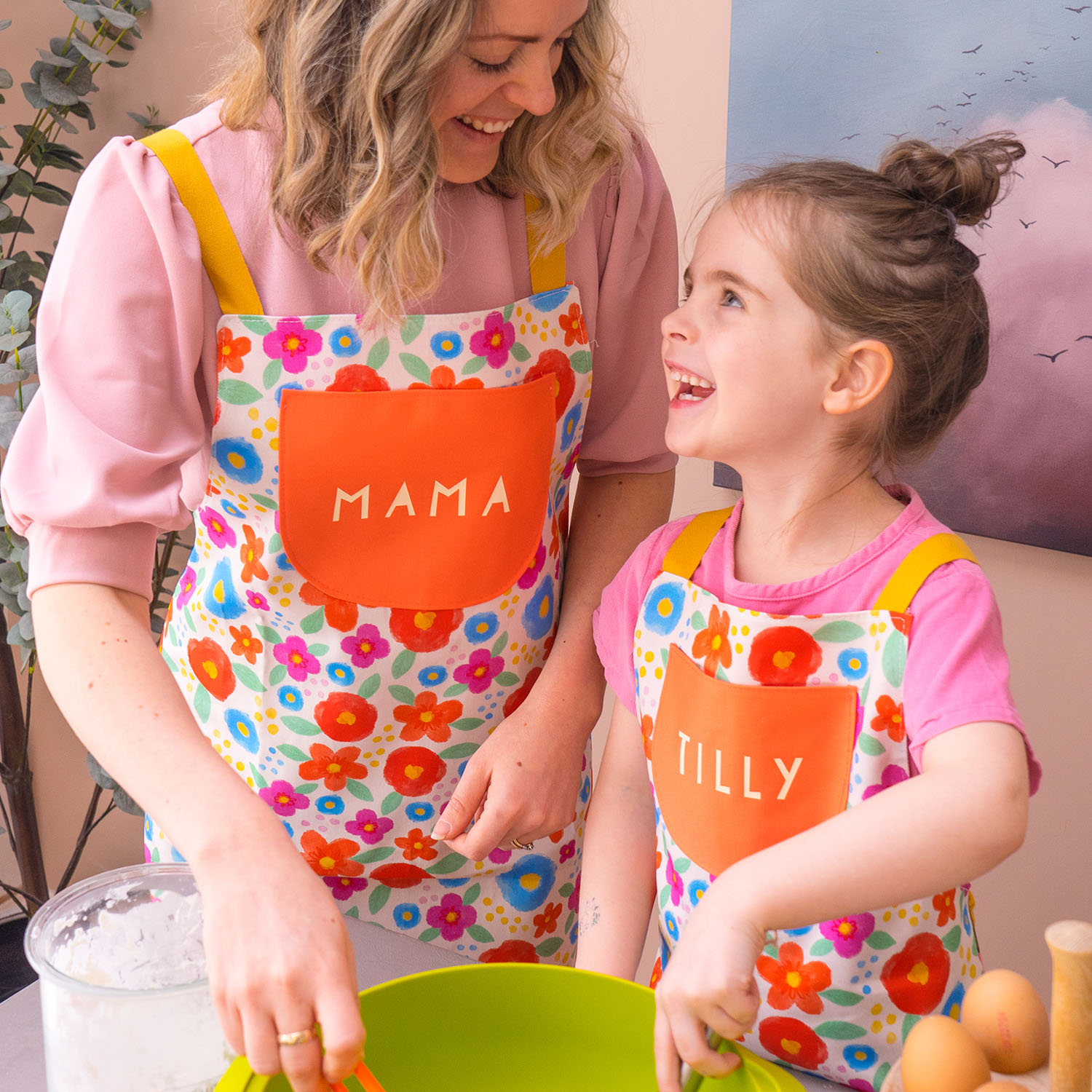 The first addition to the range is a floral apron - in both kids and adults sizes - that features a beautifully bright floral pattern that I designed myself. It was so much fun getting to come up with the idea and turn it into a reality, using some of the skills I learned when studying fashion at university. The personalised aprons are available to pre-order now, with the first orders expected to dispatch in March.
This is such an exciting time for us and I'm so grateful to be able to bring our wonderful customers along on the journey. It's because of you that we're able to do this and I get to do what I love every day, something I will never forget. Thank you!