We love baking in the Sparks household! Here are two of our favourite festive bakes for the family this Christmas...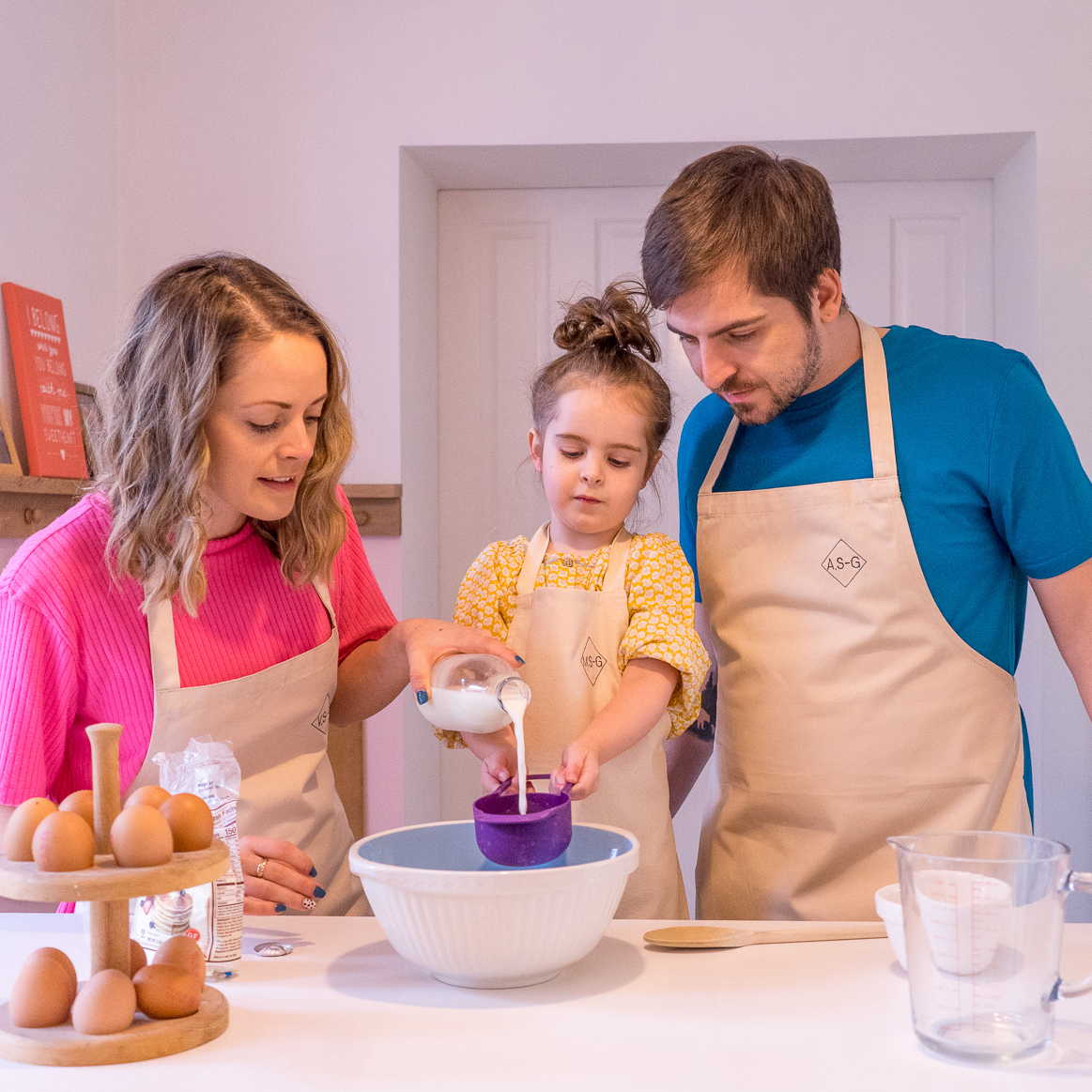 One of my favourite things to do is bake, especially at this time of year. There's something about Winter that makes me want to dust off my personalised apron and start baking up a storm! I think it might be knowing that Christmas is just around the corner, which is definitely a time for treats. Baking can be really calming, but it's also a great activity to do with kids of all ages.
As we creep closer to Christmas, I'm looking forward to indulging in some classic festive treats that I can make with Tilly. Here are two of my favourite recipes for festive favourites: sugar cookies and mince pies!
Sugar Cookies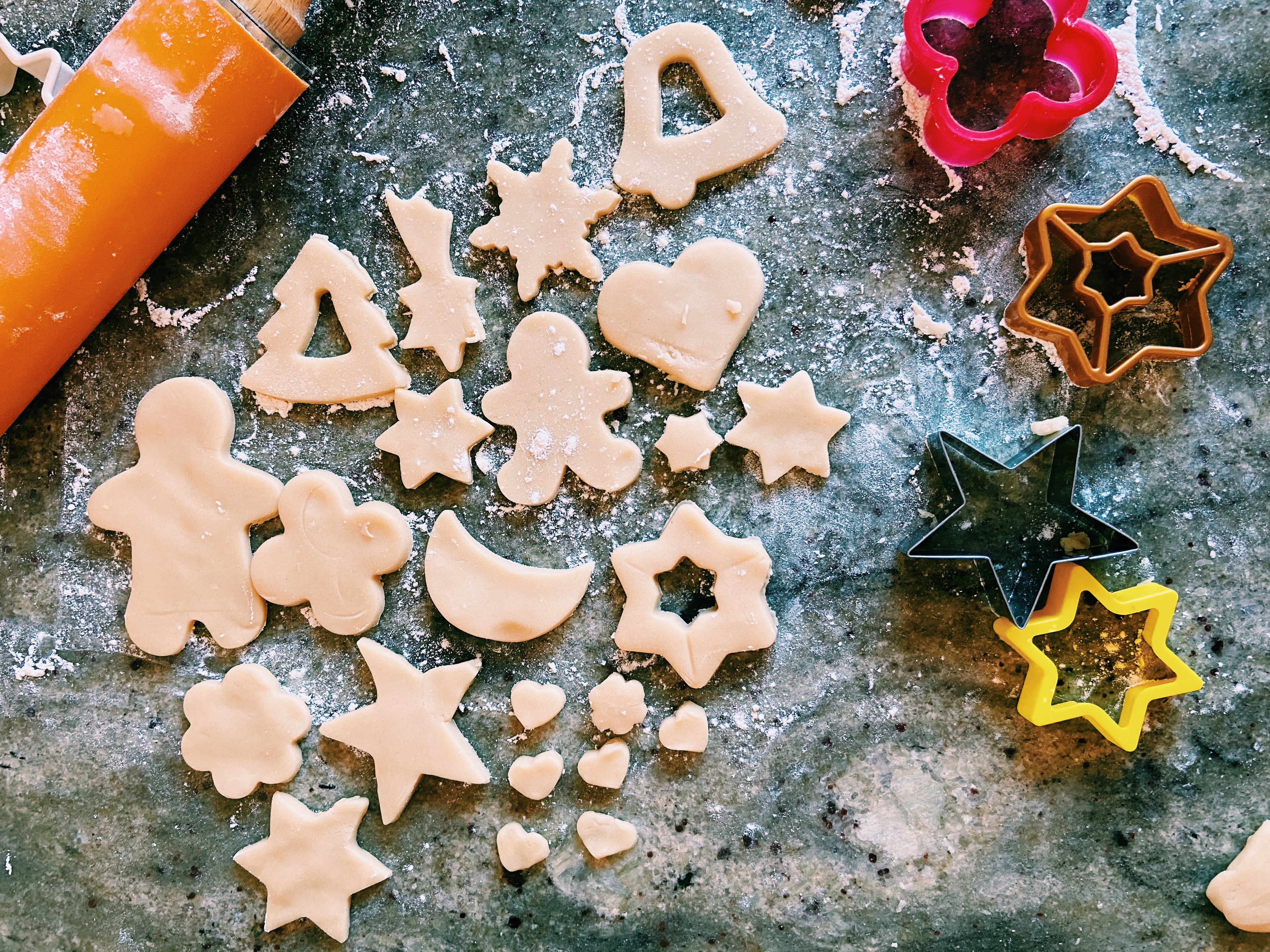 Ingredients:
250g unsalted butter
225g granulated sugar
1 teaspoon vanilla extract
1 egg
2 teaspoons baking powder
400g plain flour
Method:
Preheat your oven to 180°c and line a baking tray or cookie sheet with parchment paper.
Cream together the butter and sugar until smooth, then add the vanilla extract and the egg.
Combine the flour and baking powder in a separate bowl before gradually adding to the wet ingredients until a slightly stiff dough forms.
Turn your dough out onto a lightly floured surface and finish kneading the dough by hand, making sure your hands are slightly damp.
Roll out the dough on a lightly floured surface and cut to your desired shape and thickness - I find these usually work best when on the slightly thicker side, so around 5-6cm thick!
Bake on your tray for about 6 minutes before removing from the oven. Leave your cookies to cool on the tray for another 5-10 minutes before moving them to a cooling rack or a flat surface.
Once they've cooled completely, you can decorate your cookies however you want. That's where the fun really begins! I love covering mine in plain icing and sprinkles or dipped in chocolate for a super tasty treat.
Mince Pies
Ingredients:

275g plain flour
175g unsalted butter
25g icing sugar (and extra to dust)
Cold water
Mincemeat
Milk
Method:
Slice your cold butter into cubes and rub together with the flour in a bowl until the mixture looks like breadcrumbs.
Mix in the icing sugar, then create a well in the middle of your mixture to add in the water a splash at a time.
Knead the dough into a ball and pop in the fridge for 30 minutes to rest. Roll it out to an appropriate thickness and use a cutter to cut circular shapes for the bases and tops.
Place the bases into a muffin tin and gently mold to the shape of the tin. Spoon a small amount of the mincemeat mixture into each, being careful not to overfill. Add topper and brush with a small amount of milk for a golden finish.
Bake in the oven for 20-30 minutes at 180c or until the pastry has browned nicely.
Once finished, remove from the oven and leave to cool in the tray for a while. After removing from the tray dust the pies with a splattering of icing sugar and enjoy!
---
Ready to get your bake on? Check out our range of personalised aprons to kit out the whole family ready for your festive baking session!