Posted by Emily Willis on 24th Feb 2022
Pancake day 2022, well that's crepe'd around fast! With the endless extras you can add to your pancakes nowadays, this year is sure to be more satisfying than ever!
Whether it's a pancake party in your house or just a delightful dessert at teatime, we've whipped up an array of tasty topping ideas and playful pancake games to make your Shrove Tuesday celebration a simply scrumptious one!
Tasty and traditional
For some, there's nothing better than a sprinkle of sweet and crunchy sugar, or a splash of super sour lemon juice to keep things easy peasy (lemon squeezy shall we say!). Or perhaps you're a chocolate connoisseur, whether that's creating chocolate chip pancakes or layering on chocolate spread!
Golden syrup pancakes are also a culinary classic, a sweet and sticky mess for sure but oh so scrumptious! (Try adding some syrup to your pancake mixture so a terrifically tasty take on the original!).
Another firm favourite is fruit pancakes, whether blueberry pancakes with yoghurt or cream cheese or banana pancakes, sometimes it's just best to keep it simple with a sprinkle of powdered sugar to finish!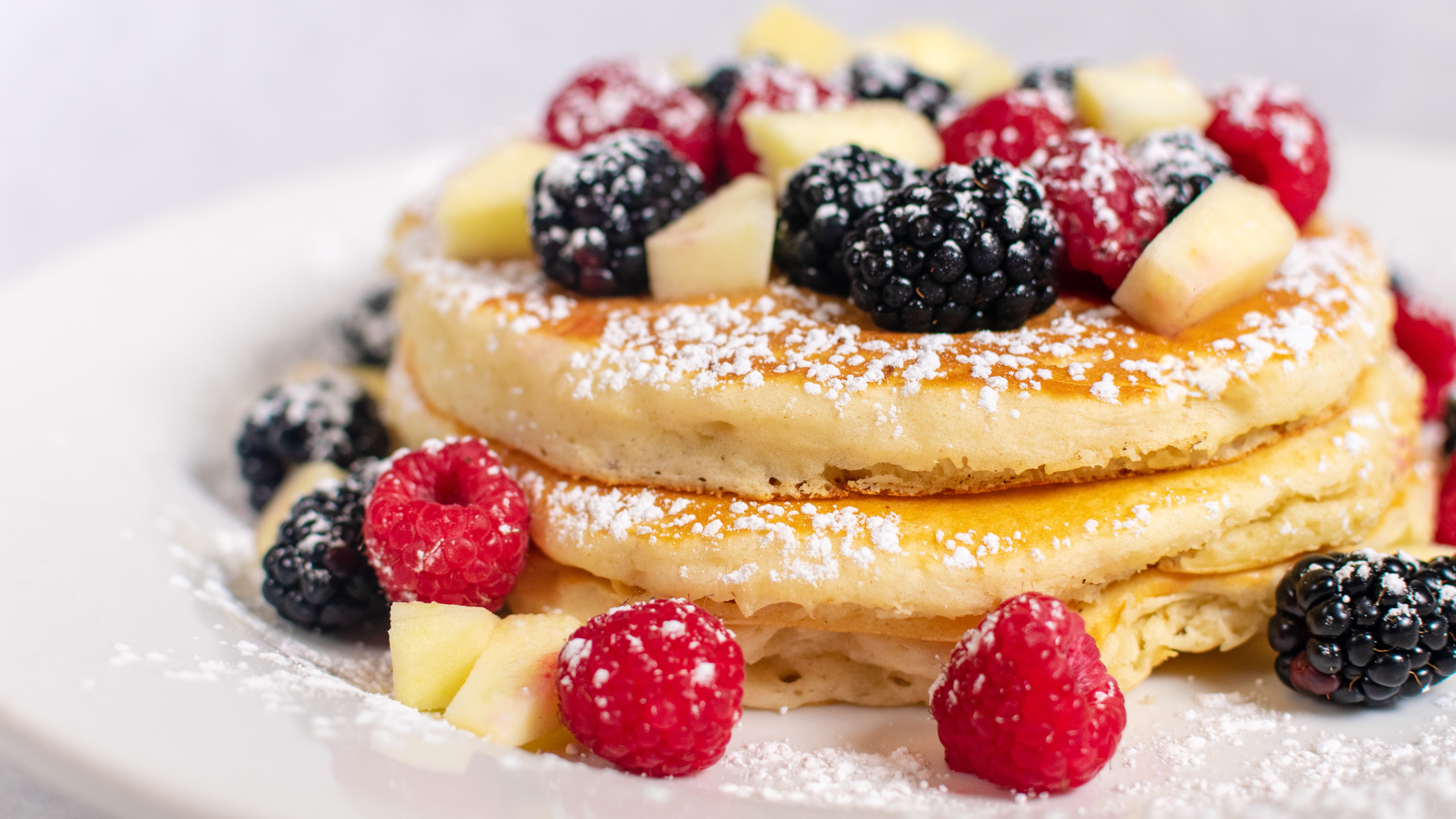 Super sweet
From brilliant banoffee pancakes or luscious lemon drizzle, cinnamon and cream cheese pancakes or chocolate stuffed pancakes, the options for a sweet treat on pancake day are endless!
Indulge with ice cream topped pancakes for a delicious dessert and add wonderful, whipped cream for a fun finish too! Layer the frozen favourite between pancakes and an array of tasty toppings to make each mouthful a surprise of different flavours!
(Just be prepared for a super sugar rush!)
Superbly Savoury
We know not everyone loves all things sugary and sweet, sometimes savoury is what your tastebuds are calling for! Our super selection of savoury pancake topping ideas will hopefully help satisfy that!
Put a big spin on classic breakfasts by swapping out breakfast muffins for fluffy American style pancakes! Whether that's creating Eggs Benedict pancakes or just classic cheese and ham pancakes for a lunchtime treat, both ideas involve ingredients that are hopefully already to hand!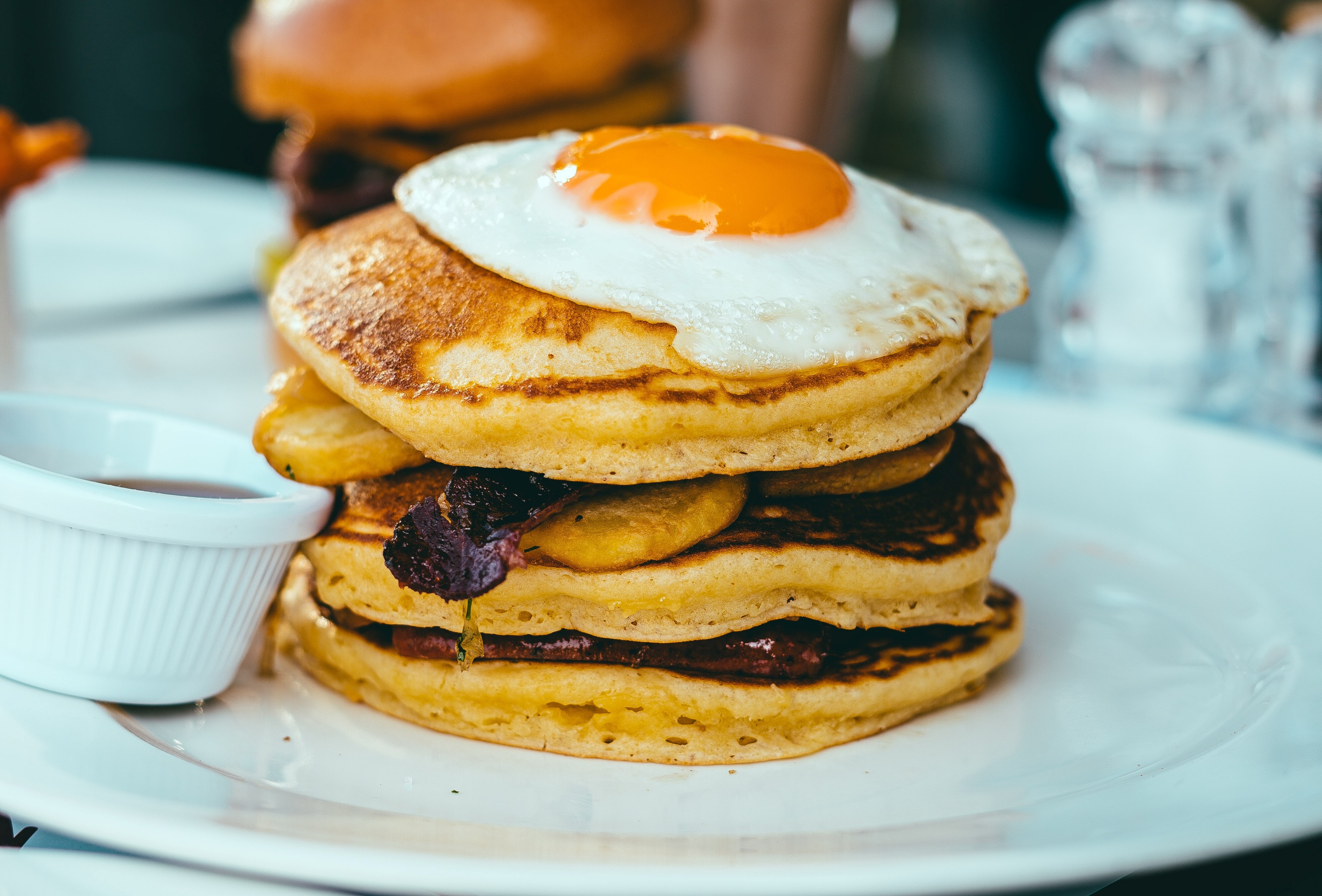 Egg free for me!
Now, we know first-hand that nowadays it's super important to have alternative pancakes for lots of dietary requirements! So whether it's vegan pancake ideas or gluten free pancakes, here's a recipe for fully free from pancakes!
200g gluten free self-raising flour
1 teaspoon of baking powder
2 teaspoons of chia seeds
3 tablespoons of maple syrup
1 tablespoon of coconut oil (melted)
250 ml unsweetened almond milk (or alternative milk of your choice)
1.In a mixing bowl (don't go too small, it's always a messy mistake!) add all of the ingredients in the above order and whisk until smooth, leaving to thicken slightly for a few minutes after
2.Heat a pan (size is dependent on how you'd like your pancakes) on a medium heat, adding some coconut oil
3.Pour in enough mixture for one pancake, from a slight height
4.Cook on each side for around 1 minute or until golden brown
5.Once cooked remove and create your super stack, adding whatever terrific toppings you wish
Flippin' fun pancake day activities
Before the fun of the feasting commences, why not get your lovely little ones involved in some great games for pancake day.
We know kids love to get creative in any way possible, so why not let them 'paint' their pancakes! This is also a great pancake day activity for toddlers too!
Tools for the task!
Egg carton (minus the eggs!)
Clean (preferably unused!) paintbrush or food brush
Yoghurt of your choice (plain, Greek, vegan, whatever takes your fancy!)
Fun food colourings
Fruity toppings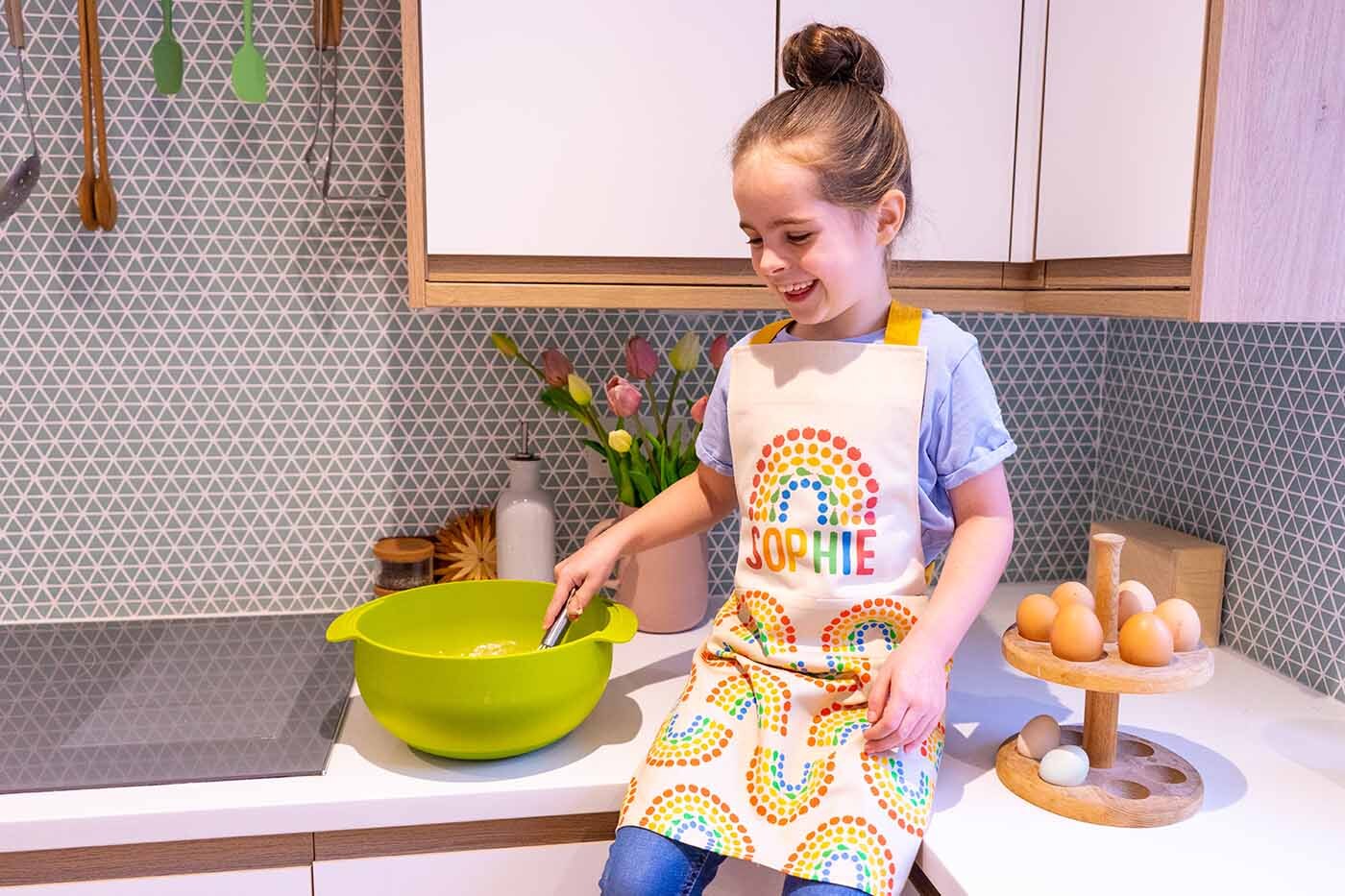 Take an empty and clean egg carton, or a container of some sort with separate compartments and fill each one with yoghurt of your choice! Now the fun part. Pop a few drops of your food colours into each, mix mix mix, and voila, you are ready to create edible art!
Once the pancakes are cooked and cooled, grab your brushes and get to work! Whether an awe inspiring array of colours, a messy marvel or an actual work of art, your little ones will love to be involved in finishing off their favourite treat!
For a berry nice finishing touch, have some chopped fruit ready in a bowl too so your little ones can make their pancakes even more pear-fect!
Another pancake day kids activity that you can all get involved in is a Pancake race! (Don't worry it's not as messy as it might sound!)
Tools for the task!
A piece of cardboard (maybe an old box) that you can cut a number of pancake sized circles out of
Willing participants!
This ones nice and simple. Once you have cut out however many pancakes you need, create a course, up and down the hallway, round and round the sofa, all around the house, (whatever works for you!).
Ready your racers and place a pancake cut out on their heads. The aim of the game is to be slow and steady, for every lap they complete a pancake is added to the stack, but if they drop them they're out! Send them off one at a time for a safer race and time their tries, we're sure they'll want to keep going until they're the winner and that's a winner for you because they'll be totally tired out by the end!