Posted by Verity Sparks on 20th Oct 2021
The Christmas countdown is just around the corner so it's time to start thinking about advent calendars. Here at Sparks and Daughters we are hugely passionate about the planet and how we can create products that have less impact on the environment. In 2019 there was approximately 16.5 million advent calendars that contained single use plastics. From tray liners to plastic single use toys this could be one of the easiest ways to reduce our plastic usage. This year we have designed different advent calendars that are 100% plastic free. Our cardboard advent calendar boxes are printed here in the UK too!
First up is our Hair accessory advent calendar, our alternative advent calendar contains a super selection of specially made hair accessories created here in the Sparks Studio, including 4 standard small size scrunchies in different delightful colours and fabrics, 2 jumbo scrunchies, a fabulous and fun floral bunny tie scrunchie, 4 bow hair ties and two marvellous mustard headbands, one with wire and one without. With an amazing accessory for everything hair-casion, our girls advent calendar will open up doors (quite literally!) to a fun new updo each and every day!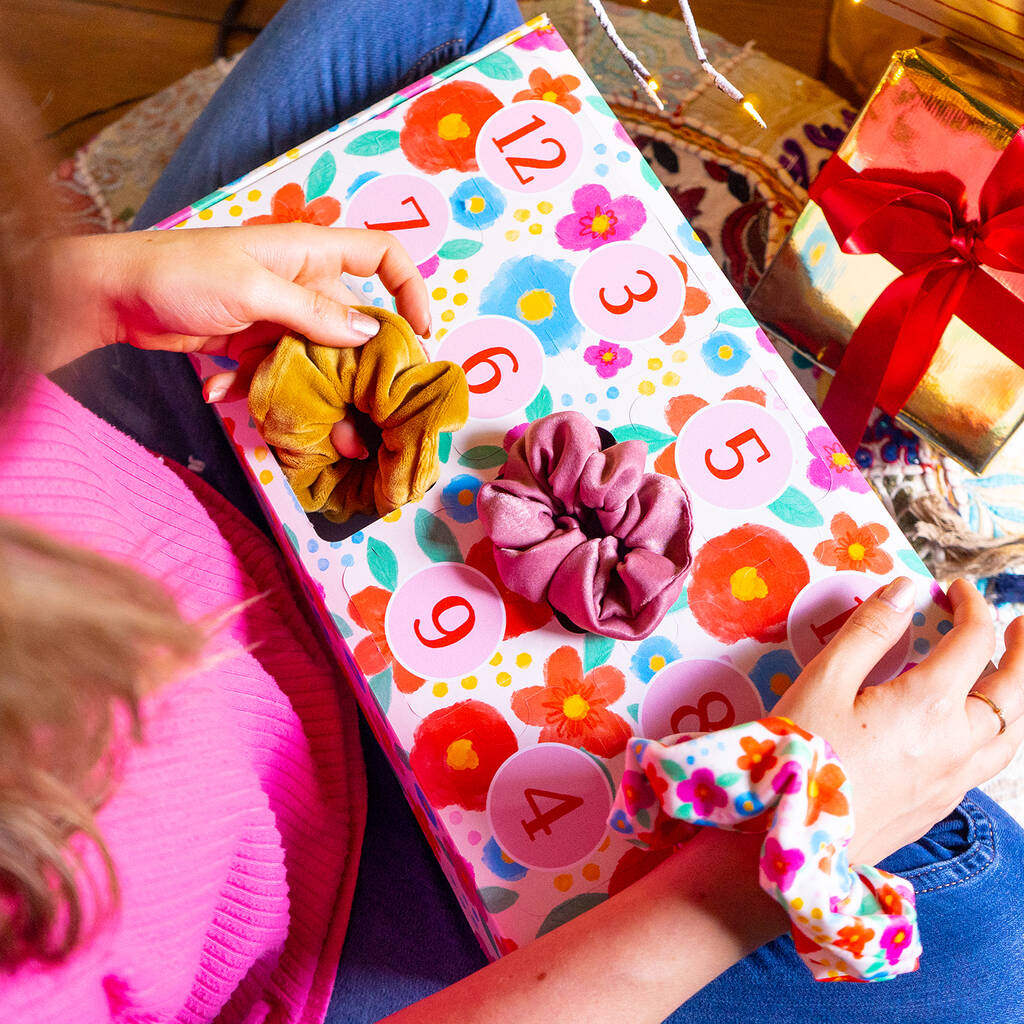 Take a look at all of the goodies that you will receive inside: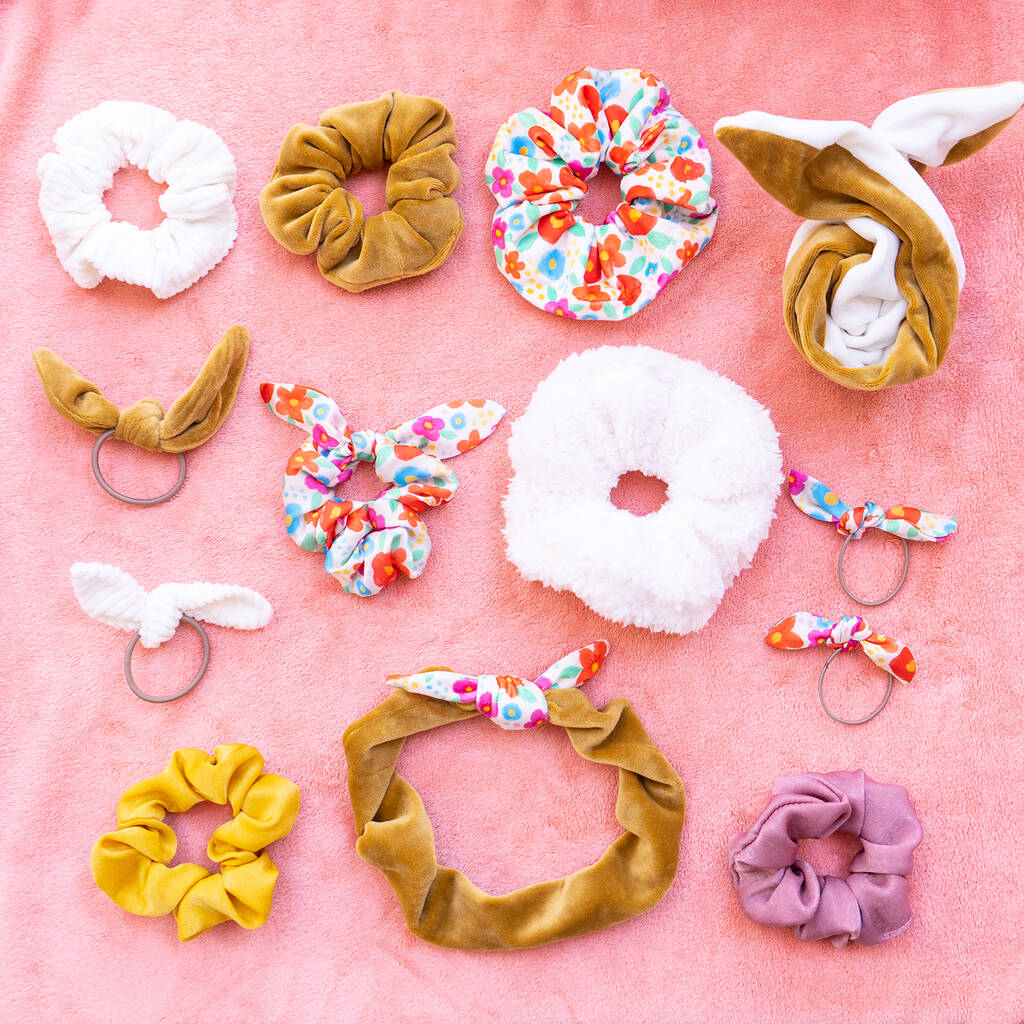 Next up is our ever-popular Men's 12 days of Christmas advent calendar, this year with a new style of box and socks! For the last two years our Men's advent calendar has been flying off the shelves, this year we have given is a refresh with some funky socks and cute penguin themed box. One pair can be personalised with your choice of initials to create a unique gift or a even treat for yourself. You can use the calendar as a countdown to the big day (no peeking too early!), or you could give it as a gift to open on Christmas day. The recipient will be able to celebrate the 12 days of Christmas with a new pair of socks every day. Perfect for cosy days at home relaxing with family and friends.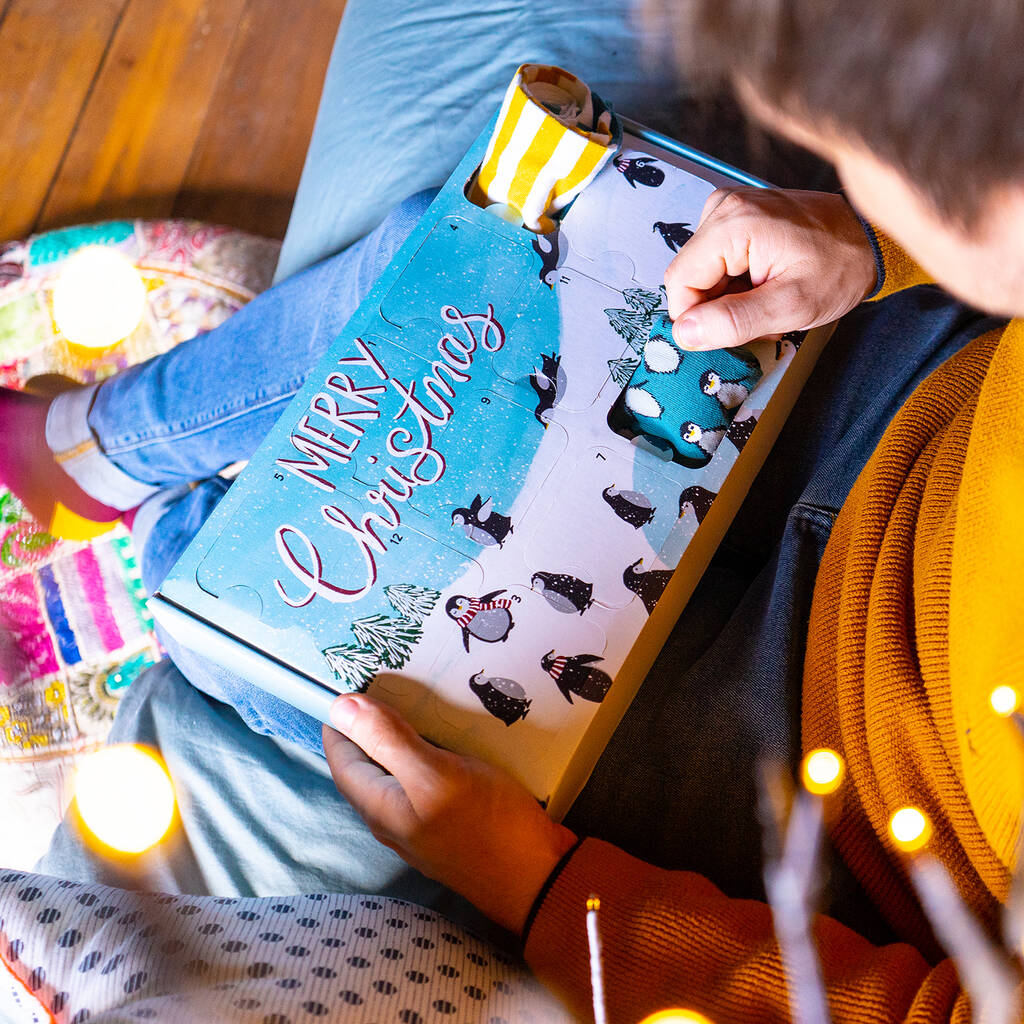 Here is a sneak peek of what you will receive inside:
Because you all loved our men's sock advent calendar, this year we have brought out a women's version! So last but not least is our Women's colourful socks advent calendar. Step into the Christmas countdown in style with our women's colourful sock advent calendar! A real festive treat for your feet, our women's sock advent calendar features 12 pairs of super stand out socks that have all been designed in house here in the Sparks Studio! The women's advent calendar is perfectly presented in a one of a kind beautiful, bright box, featuring our very own fun, floral print taken from an original watercolour design.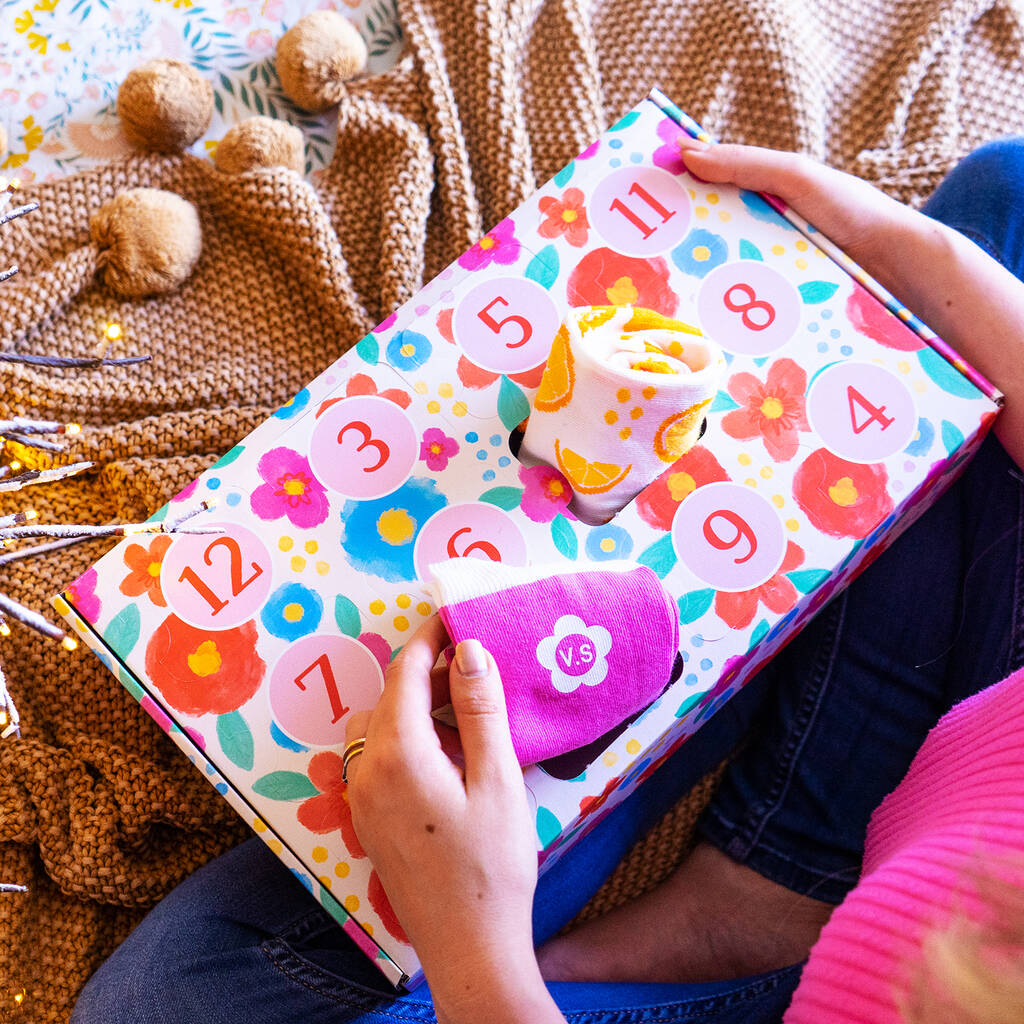 Here's a peek at the socks that you get inside, if colourful socks are your thing then this advent calendar is perfect for you!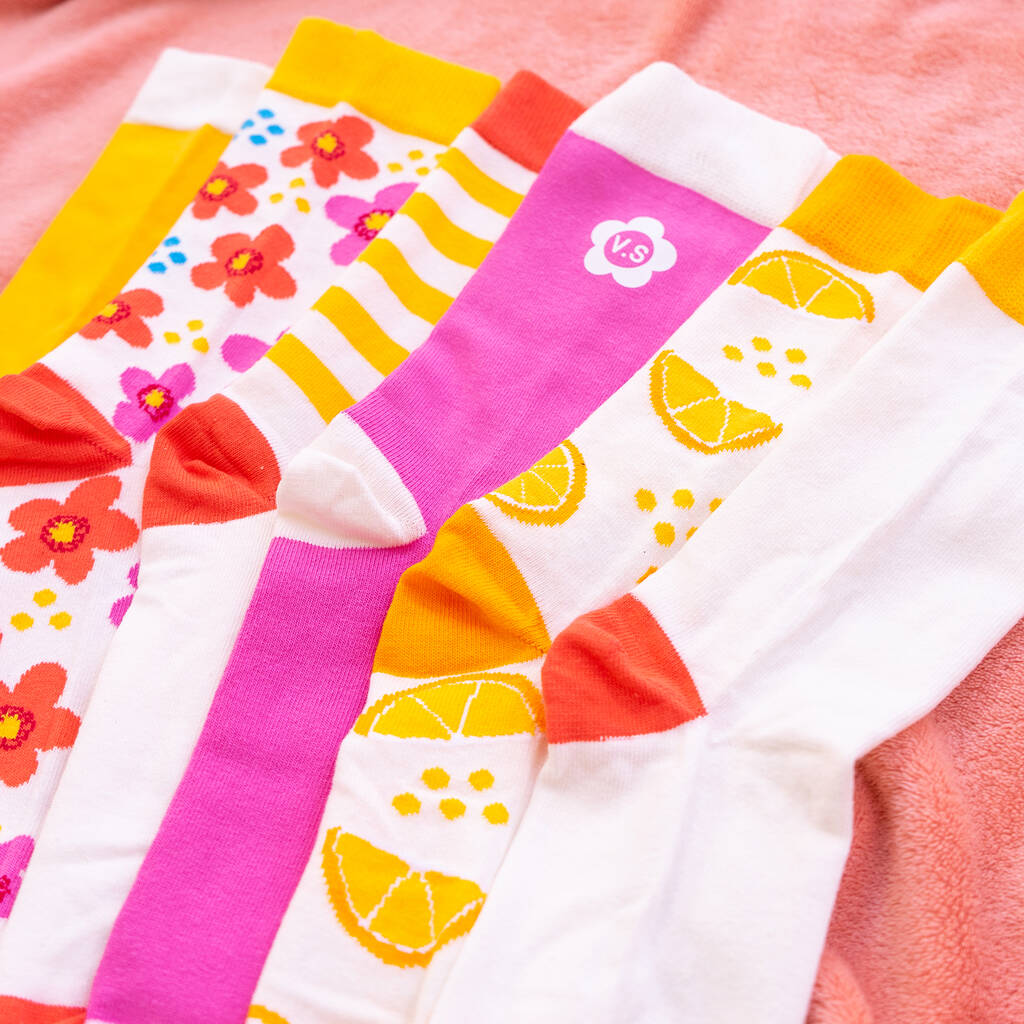 We hope you enjoyed reading about our advent calendars, click here to shop the collection!